The Professional Manufacture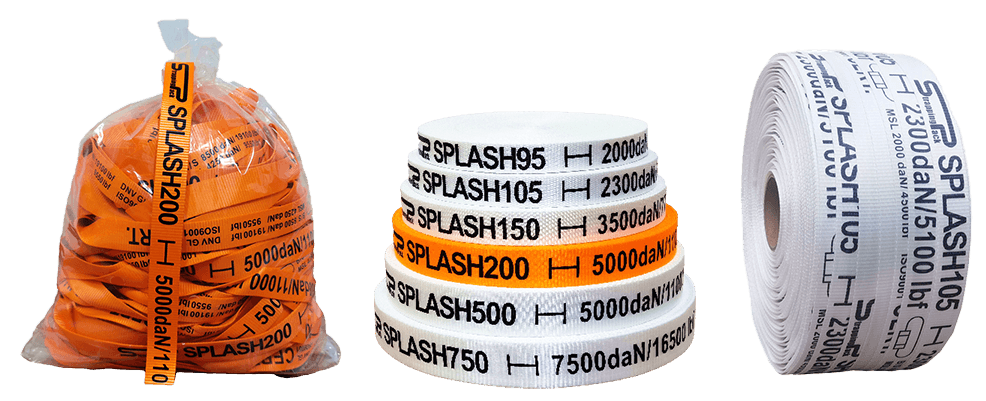 Meet your requirements of load securing for heavy-duty packaging.
We specialize in manufacturing heavy-duty strapping materials for  heavy-duty packaging: high strength polyester cord woven lashing strap, ratchet lashing strap, composite strapping, woven strapping, steel ladder buckle and  packaging buckles that match the straps and strappings accordingly.
We strictly follow the requirements on linear breaking strength, system breaking strength, elongation, softness and so on of the straps needed during the transportation for heavy goods, large transport parts and other goods. Moreover, we provide matching buckles and tools to ensure not only the safety during the transportation but also no damage on the goods surface and easy operation.
These enables our different products to meet different safety requirement on different goods transportation especially high value products transportation as well as to meet the safety of cargo transportation under different transportation environments and conditions such as railway transportation, land transportation, ocean transportation, air transportation, container shipment and flatcar shipment etc.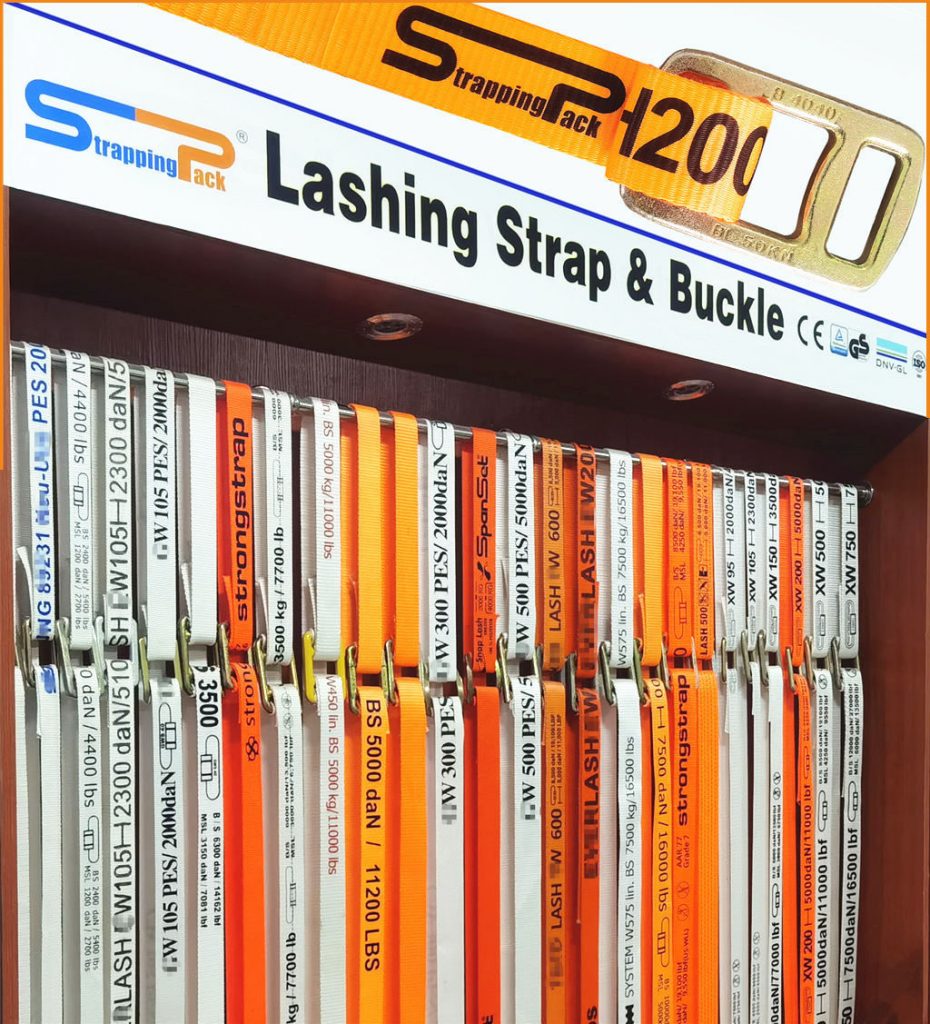 We only manufacture high quality lashing strap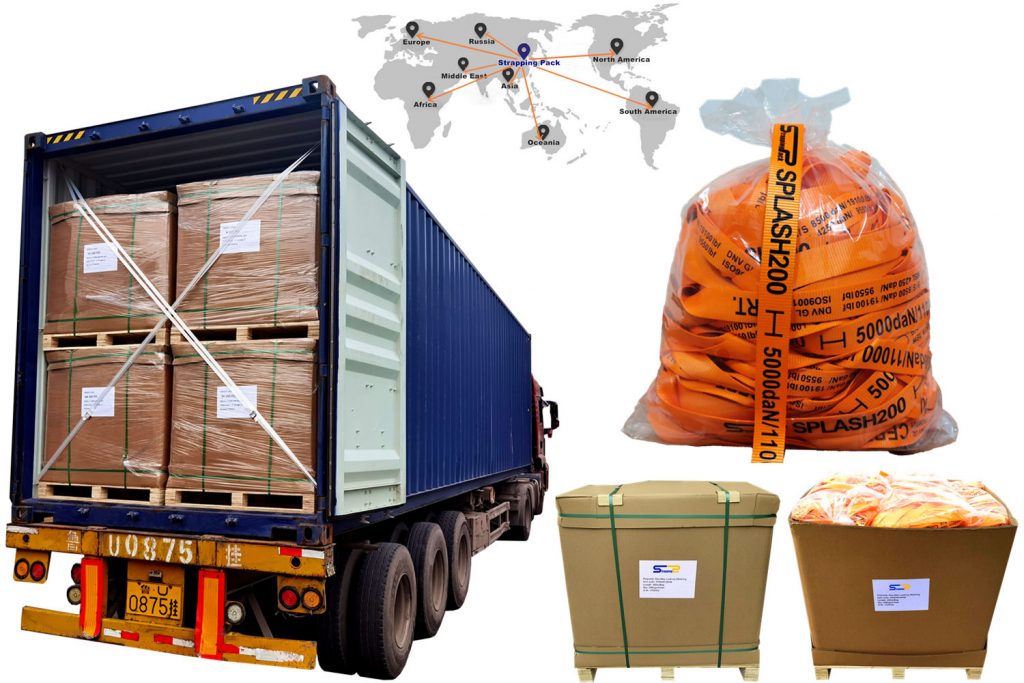 High quality lashing strap produced by the professional manufacturer
Since 1994, Strapping Pack began to manufacture polyester webbing, pp webbing, nylon webbing, cotton webbing. By now , we have been the most professional and the largest heavy-duty strapping packaging material manufacturer in China.
lashing strap productions lines
We have more than 100 machines including all kind of shuttleless loom, dyeing machine, ironing machine, silk screen printing machine, cutting machine, sewing machine, winding machine, composite strap machine, steel wire buckle machine
.
times test of breaking strength
All our straps must pass at least 3 times quality inspections and breaking strength tests which are for before production, during production and before delivery. For every test, we establish test results file and save for inquiry at any time.
.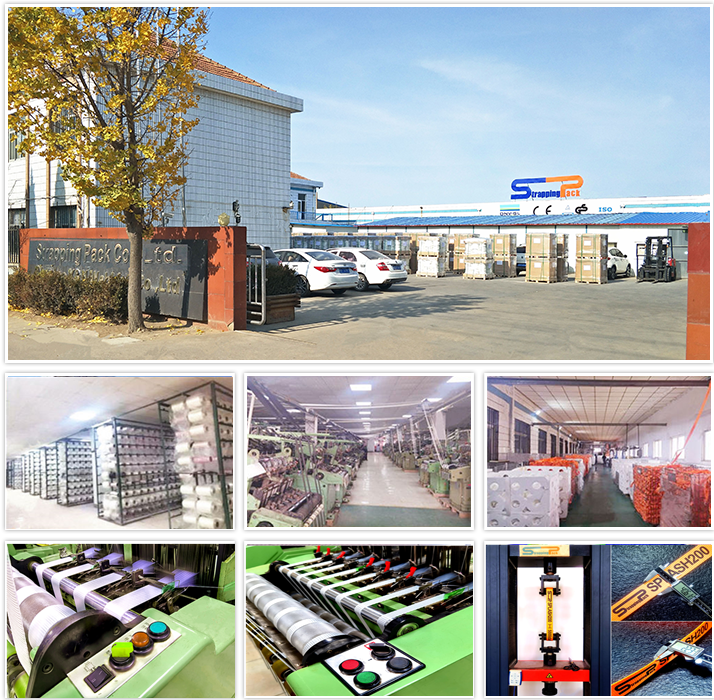 At Strapping Pack, we like to keep things in motion – and that includes our people and ideas. See what we're thinking and doing in our latest press releases, white papers, webinars, events and more.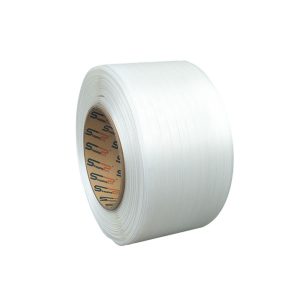 Strappings are classified into steel strapping, pp strapping, PET strapping, composite cord strapping, hot melt strapping and woven cord strapping. They have different performances due to
Read More »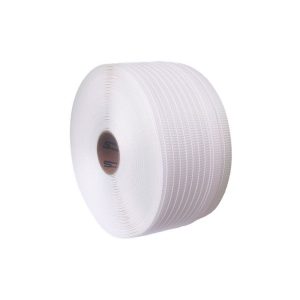 Polyester Strapping vs Steel Strapping Today's advanced engineering capabilities, combined with continuously evolving raw materials, provide a variety of product options. These choices complicate the
Read More »
All our lashing strap, woven strapping, composite strapping, steel wire buckle and lashing buckle passes DNV. GL, ISO9001.
To improve your market competitiveness .
We look forward to assist you